Skaftöguiden – on land and at sea in Bohuslän
Regina, Janne and our boat, Hoppet lever -together we are Skaftöguiden.
Regina Cederfeldt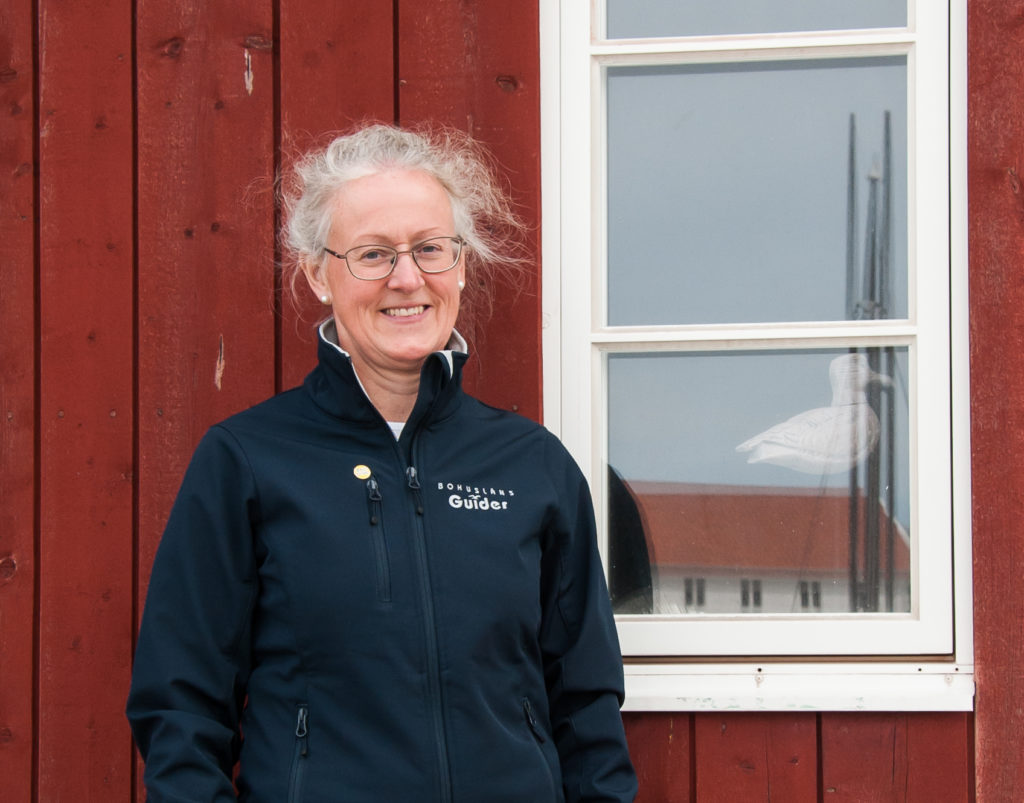 I have a background as a teacher of French and English for twenty years with teenagers. More than fifteen years ago I found my paradise on earth when I met one of the locals on the island Skaftö, a real pearl in the middle of Bohuslän. Welcome to a guided tour by boat, by bike or on foot. I also do guided tours at Gustafsberg, the first seaside resort in Sweden, and also guided kayak tours with Kajak i Grundsund.
Jan Olofsson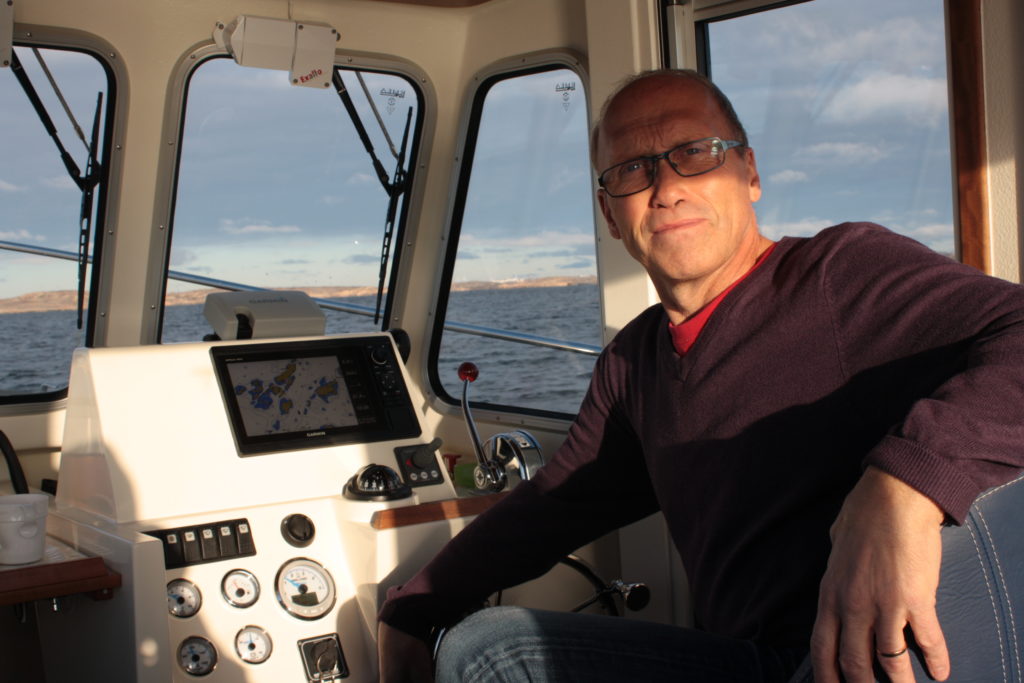 Janne grew up in Grundsund and for many years he ran the little supermarket ICA in Grundsund and then the fish monger's Krögens fisk. He is familiar with almost everyone on Skaftö. Janne has course certificate for deck officer class VIII and is in charge of the boat Hoppet lever.
Hoppet lever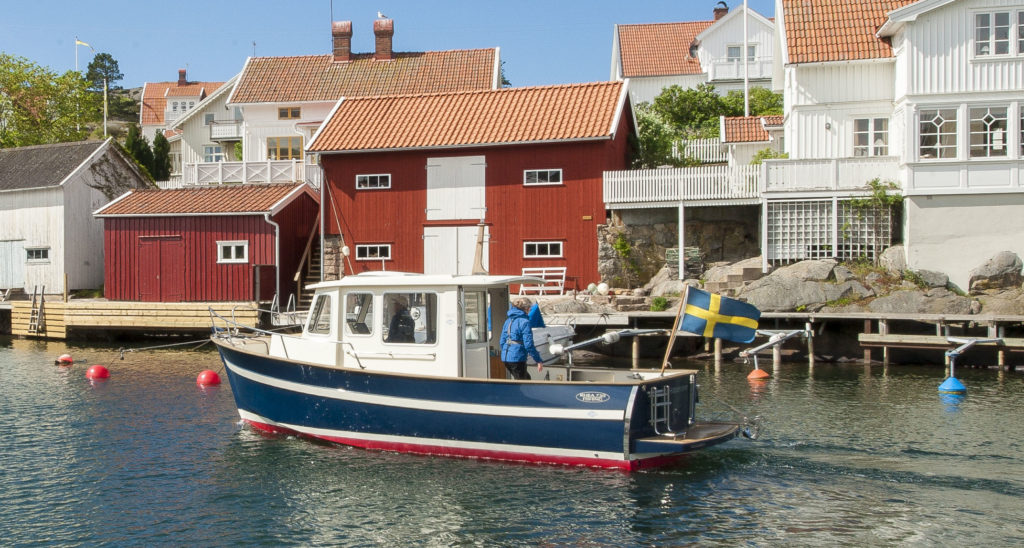 The boat Hoppet lever is a Rhea Marine 730 with great seakeeping, spacious cockpit and a lot of space on the stern area. It is approved for 12 people for which Janne has a skipper's degree, but we take a maximum of 8 passengers on board. There must be room to move about and we want everyone to have a pleasant experience.